Good Morning!
Have you ordered your workbook yet? We begin digging into Entrusted: A Study of 2 Timothy by Beth Moore next week – Monday, January 23, 2017. I don't want you to miss a moment of this study!
Because of copyright laws, I'm unable to offer the full videos that accompany this study. I will be posting any Youtube ones that I find. The videos are available for purchase in a DVD and an audio format through Lifeway. You can use the same link below to locate those resources. I'm also offering a Facebook group for those of us working through the study to share and interact. Send me an email or leave a comment if you'd like to be included in that group. I hope you'll join in!
For Ordering Information: Click on the picture below.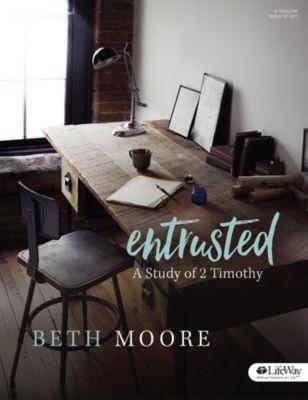 Blessings,
Mimi
*I'm not affiliated with Lifeway. Their site is just the one I picked to use for ordering.