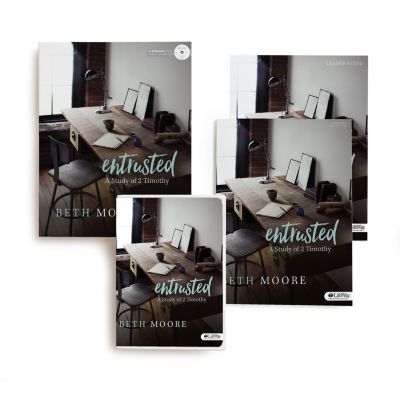 Good Morning!
Today marks the conclusion of this study. I hope you have been encouraged and challenged to be a mighty servant of our Lord and Savior Jesus Christ. All of the posts pertaining to this study and previous studies can be found under the Bible Studies Archive.
"Preach the Word; be prepared in season and out of season; correct, rebuke, and encourage with great patience and careful instruction." 2 Timothy 4:2
During the first lesson of our last week of assignments, we considered verses pertaining to the judgment of unbelievers and the judgment of believers. We also took an in-depth look at 2 Timothy 4:2 as Paul charged Timothy to assume his leadership role of teaching and sharing the gospel. He encouraged him and us to share what has been entrusted. Beth Moore summed up the scripture in this way: "Urgent with the gospel. Patient with the people." We also should question ourselves about what we will do with the message entrusted to us and whether or not our present works will affect our future reward and assignment. In all places and at all times, regardless of the season being convenient or favorable, we should stand ready to share the message of Christ.
"For the time will come when men will not put up with sound doctrine. Instead, to suit their own desires, they will gather around them a great number of teachers to say what their itching ears want to hear. They will turn their ears away from the truth and turn aside to myths." 2 Timothy 4:3,4

"Always learning but never able to acknowledge the truth." 2 Timothy 3:7
A time will come when people will only want to hear what they want to hear. On Day Two, we considered our modern timeframe and the unlimited accessibility to teachers of all types, skills, and messages. Are we careful with our exposure? Are we too careful with our customization of what we hear or not enough? In order to have a healthy spiritual life, we should expose ourselves to sound doctrinal teaching on a variety of topics not just the ones we want to hear. Too much encouragement and training only gives us certain spiritual nutrients. We also need correcting and rebuking to ensure a healthy spiritual life. Sometimes, what we want is not always what we need. One way to combat this tendency is to be involved in a local church. Sound teaching will challenge us, mend us, pierce us to the heart, convict us, revive us, and restore us. We are all called to the work of ministry and have gifts to meet the ministry entrusted to each of us. We don't need to do the ministry of others only our own.
"For I am already being poured out like a drink offering and the time has come for my departure. I have fought the good fight, I have finished the race, I have kept the faith. Now there is in store for me the crown of righteousness which the Lord, the righteous Judge, will award to me on that day and not only to me, but also to all who have longed for his appearing." 2 Timothy 4:6-8
On Day Three, we studied the meanings behind Paul's imagery of being poured out like a drink offering. We looked at verses pertaining to Passover, fragrant offerings, and Jesus as the Passover lamb. As Paul drew his letter to a close, his words indicated that he knew his time was short and that he would soon die. Paul had given his all, finished the course, and kept the faith. Will we also not be lost but loosed from the world when the time for departure comes knowing that we have been poured out as drink offerings for Jesus Christ?
"Do your best to come to me quickly." 2 Timothy 4:9
Our lesson on Day Four centered around learning more about the people that surrounded Paul in his last days. We learned of those who deserted him and those who remained with him. Through this viewpoint, we came to understand Paul's passion and urgency to attend to every last detail before his passing.
"But the Lord stood at my side and gave me strength so that through me the message might be fully proclaimed and all the Gentiles might hear it. And I was delivered from the lion's mouth. The Lord will rescue me from every evil attack and will bring me safely to his heavenly kingdom. To him be glory for ever and ever. Amen." 2 Timothy 4:17,18
Beth Moore states in the last lesson that "Trust holds a torch in the blackest hole." Paul stood firm in faith through the darkest times because he knew the Lord was with him. When all others had deserted or left him, he knew He was there. Paul was able to stand firm and we are too. We need to hold tight to the word of God, make sound doctrine a priority, and then stand on the authority of the word. In these last days, however long they may be, "scripture is our concrete in a world of mud." We have the gospel and the gifting. Now is the time for going forth.
Thank you for joining me on this journey through Entrusted: A Study of 2 Timothy by Beth Moore.
Grace be with you all.
Blessings,
Mimi